Ten Popular Free Faith and Family Films from Pure Flix
Brought to you by
Let's face it: Over the past few decades, films touted as "faith-based" have gained a reputation for being less interesting and lower quality than their secular counterparts. In some cases, such criticism has been undeniably warranted.
Thankfully, all of that is changing.
Today, faith-based and inspirational films are some of the most successful at the box office; the Pure Flix original "God's Not Dead" was made for the low amount of $2 million and raked in more than $140 million in international revenue. Similarly, made on a meager $3 million budget, the Kendrick brothers hit "War Room" made over $12.6 million opening weekend.
While the numbers speak for themselves, many recently-released faith-based films have also received increasingly positive feedback from secular critics and viewers. Last year, "The Case for Christ" film, based on the best-selling novel of the same name from ex-atheist-turned-Christian author Lee Strobel, scored a rare "A+" audience grade on CinemaScore.
Some have said the boost in faith-based films proves Hollywood is finally waking up to an "underserved audience," thus increasing efforts to produce positive, uplifting content. Others have pointed out that including bigger Hollywood names (Jennifer Garner starred in the hit "Heaven is for Real" while Dennis Quaid stars in the forthcoming "I Can Only Imagine") have helped to broaden the audience for Christian films and heightened their box-office appeal.
Whatever the underlying reason for the increasing success of faith-based films, it's clear that the future of Christ-centered, positive entertainment is bright.
Commonly referred to as the Christian alternative to Netflix, HBO and Hulu, PureFlix.com makes thousands of faith-based films instantly available. With thousands of titles -- and new ones added all the time -- Pure Flix offers drama, comedy, kids and action films and TV, as well as a slew of original series. Every option available on PureFlix.com is uplifting, encouraging, and entirely safe for the whole family.
For a full month, PureFlix.com is entirely free. After 30 days, the service is competitively priced at $10.99 per month or $99.99 for an annual subscription. It's available on your computer or mobile device app, and is also accessible on Roku, Google Chromecast, and Amazon FireTV, and Apple TV. Become a member of PureFlix.com today.
Here are ten popular faith-based films available on PureFlix.com.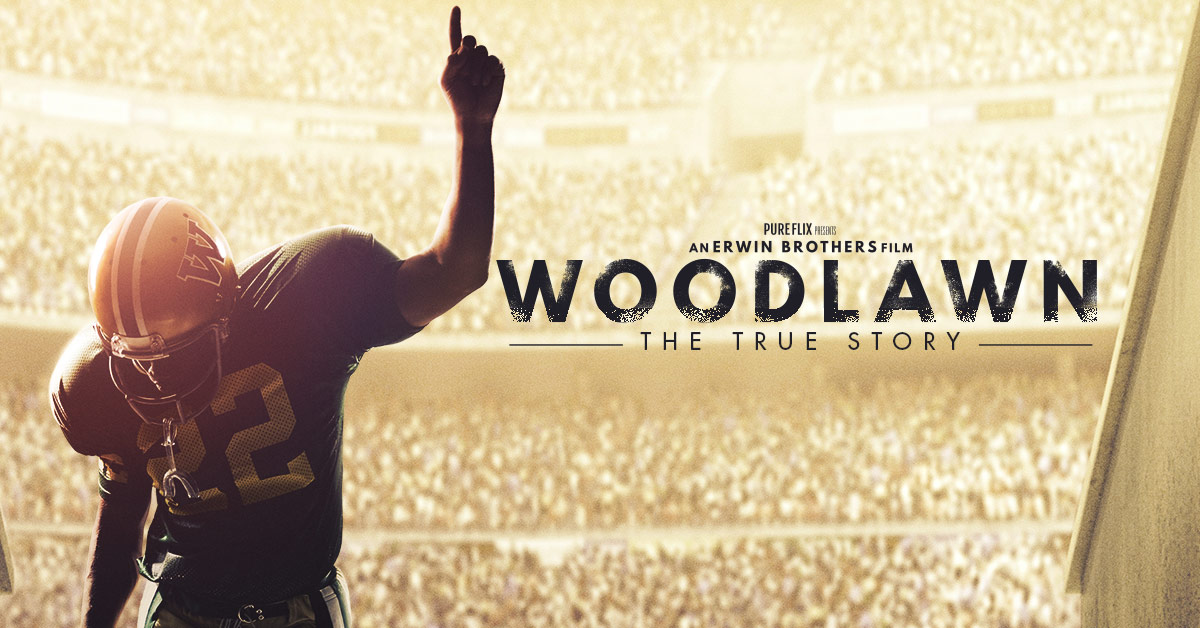 From Hollywood directors Jon and Andy Erwin, "Woodlawn" features the true story of the Woodlawn High School football team giving their lives to Christ during desegregation in the 1970s. The film features a star-studded cast including Jon Voight, Sean Astin and Caleb Castille and brings to life the extraordinary account of how the faith of a chaplain and a star football player sparked a spiritual awakening and eased the racial tensions plaguing a high school team in Birmingham, Alabama in 1973.
"Woodlawn" outperformed industry predictions in its opening weekend box office, taking in an estimated $4 million, earned a staggering A+ CinemaScore rating, and won the praise of mainstream critics. But most importantly, the film ignited revivals in high schools throughout the country.
Chock-full of inspirational themes including leadership, inclusion, forgiveness and grace, "Woodlawn" is a perfect choice for your family's movie night.
Rating: PG
Cast: Caleb Castille, Sean Astin, Jon Voight
Director: Andrew Erwin, Erwin Brothers, Jon Erwin
Genre: Drama, Inspirational, Sports
"God's Not Dead 2," the sequel to the popular 2014 film, tells the story of a high school teacher (Melissa Joan Hart) who finds herself in legal trouble after answering a student's (Hayley Orrantia) question about Jesus. When Grace refuses to apologize, the school board votes to suspend her and threatens to revoke her teaching certificate. Forced to stand trial to save her career, Grace hires young lawyer Tom Endler to defend her in court, and as the battle escalates, the help of the ACLU is enlisted, whose representative decides to "prove that once and for all, God is dead."
"God's Not Dead 2" hauled in nearly $19 million after just four weeks in theaters and addresses hot button issues like religious liberty and freedom of speech. A third installment of the "God's Not Dead" franchise hits theaters later this year.
Rating: PG
Cast: Melissa Joan Hart, Jesse Metcalfe, David A.R. White
Director: Harold Cronk
Genre: Drama, Inspirational, Faith
Based on a true story, "Caged No More" follows God-fearing grandmother Aggie Prejean (Emmy-Award winner Loretta Devine), as she desperately searches to find her two granddaughters, Skye and Elle, who have been kidnapped by their father, Jack (Kevin Sorbo).
Eventually, it's discovered that their father has taken them overseas to be sold into slavery to settle a drug debt. In an effort to save her granddaughters, Prejean enlists the help of the girls' uncle, a well-respected local philanthropist and his son, Wil (Alan Powell), who's a former special forces soldier. Evans describes his character, Tyler, as a "computer - tech nerd" who helps uncover Jack's sinister plot. Together, the team stops at nothing to ensure the girls are returned safely home
Winner of the "Activism" Award at the Socially Relevant Film Festival and "Best New Feature" Award at La Femme Film Festival, "Caged No More" seeks to "raise awareness of human trafficking, assist in connecting anti-trafficking organizations, equip parents, schools and churches to aid in prevention, and assist in eradicating human trafficking."
Rating: PG-13
Cast: Cynthia Gibb, Alan Powell, Kevin Sorbo, Loretta Devine
Director: Lisa Arnold
Genre: Action, Drama, Thriller
Produced by Pure Flix, "Do You Believe?" focuses on multiple different lives that intersect on the streets of Chicago, including a pastor who re-examining his faith, a veteran suffering from posttraumatic stress disorder, and a gang member who is fighting against belief. The characters' stories connect in a way that reveals the "redemptive power of the cross."
Despite opening in just over 1,000 theaters nationwide, "Do You Believe?" earned $3,591,282 in its first weekend, ranking number six in the domestic box office, behind heavy-hitters including "The Divergent Series: Insurgent" and others.
The cast includes Ted McGinley, Cybill Shepherd, Lee Majors, Ted McGinley, and UFC Champion Mavrick Von Haug, and Delroy Lindo.
Rating: PG-13
Cast: Mira Sorvino, Sean Astin, Alexa PenaVega
Director: Jonathan M Gunn
Genre: Drama, Inspirational, Faith
"Nowhere Safe" tackles the issue of cyber-bullying head on -- and provides hope that it is possible to recover from trauma. It's been praised by both Christian and secular critics; The Huffington Post called it a "must-see anti-bullying film."
The movie, inspired by true events tells the story of two teen girls who pretend to be a classmate, Ashley, online. Using her name and online ID, the two girls use social media to write cruel comments and lies about the people in Ashley's town. It's not long before Ashley's reputation is destroyed and her spirit crushed by the bullies' actions. In an effort to start again, Ashley and her school teacher mom flee their home town. There, romantic interests and an eccentric history teacher give Ashley the strength to overcome.
Rating: Not Rated
Cast: Danielle Churchran, Natasha Henstridge, Kelsi Cullimore and Angelique Cooper.
Director: Brian Brough
Genre: Drama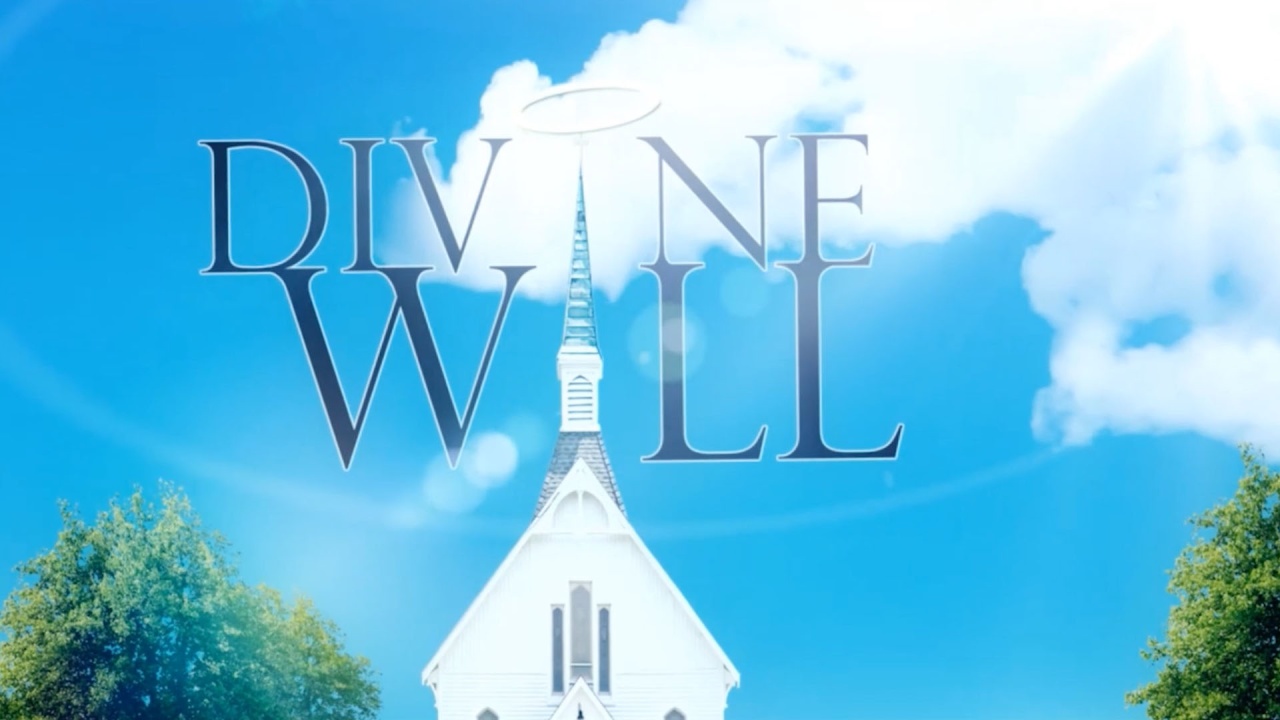 Life in Punkyville, Kentucky has always been a bit backwards, but when Will Blessing unexpectedly arrives, things only get more interesting. Traveling with Will comes is his uncle, Dave, a former rock star in the 90's band Isolation, who has been hired as the church's new choir director. Under Dave's talented leadership the choir begins to thrive. Meanwhile, the mysterious Will begins to affect the town with a divine gift of his own. Faith, love and laughter intertwine as Punkyville becomes a town of music and miracles.
Rating: Not Rated
Cast: Lee Roessler, Brent Reed, Kathryn Boswell
Director: Ken Jones
Genre: Drama, Comedy, Musical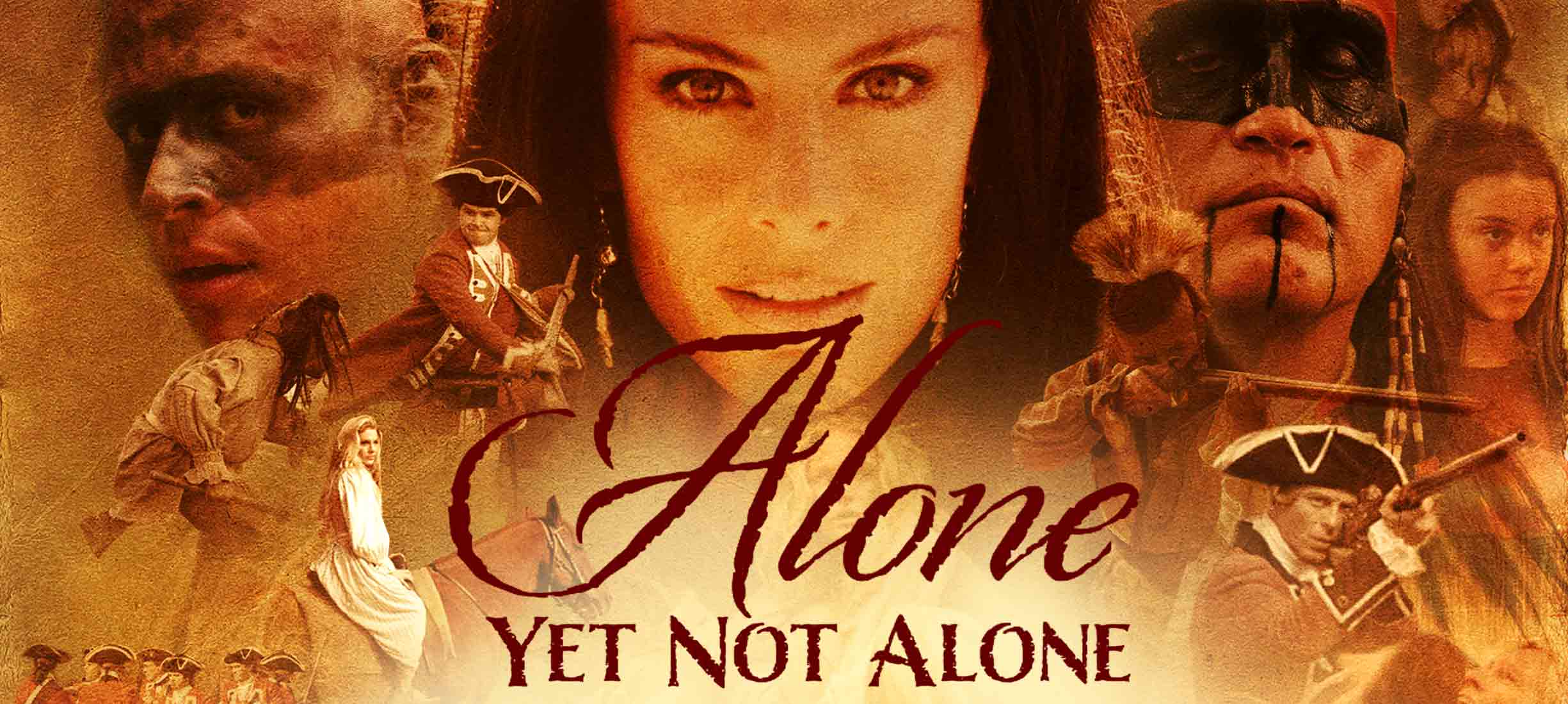 Set in 1755, "Alone Yet Not Alone" is a thrilling historical drama set in the English colonies, which are being ravaged by the atrocities of war. Two young sisters are caught up in the violence and are taking captive. While hoping for rescue and return to their home, they are comforted with the words of a family hymn: Alone Yet Not Alone.
However, their plans are turned upside-down when they are suddenly and cruelly separated, challenging their faith. The older sister, Barbara, clings to her beliefs amid trials and makes a difficult decision: to risk her life in an attempt to escape.
Pursued by a relentless soldier, Barbara and her three fellow captives must travel treacherous lands to reach freedom. Will their courage and trust in God be enough to see them through? And if they do succeed, will they find their family?
Based on a true story, "Alone Yet Not Alone" is a riveting historical drama that focuses on the meaning of family, courage, and faith in the face of terrifying circumstances.
Rating: PG-13
Cast: Kelly Greyson, Clay Walker, Natalie Racoosin
Director: Ray Bengston
Genre: Drama, Action, History
Jenny Paine is a hospice nurse who feels God has called her to help safely deliver souls into the next life. However, when her childhood friend Autumn is put on hospice, Jenny's attempts at sharing her Christian faith are angrily rejected. Jenny is left feeling helpless and lost, and those feelings begin to infiltrate other areas of her life, including her family and work. Facing tremendous obstacles, Jenny must place her faith in God by making a life-changing sacrifice.
Rating: Not Rated
Cast: Kaitlyn Griggs, Rose Sengenberger, Brian Sheridan
Director: Dan Gremley
Genre: Drama
After the unexpected death of his father, Logan Chandler, a young MMA fighter seeks to overcome a troubled past and build a new life based on a new faith and a new found love. However, he's forced back into the fighting world by Hayden Dressler, a local MMA professional and relentless bully. Wanting to honor God with his life and choices, Logan is unsure of what to do. Will Logan defend his faith and family against a bully by jumping back in the MMA world? Or will he choose to "turn the other cheek"?
Rating: PG-13
Cast: John Major Davis, Leilia Symington, Matt Leddo
Director: Michael William Gordon
Genre: Sports, Drama
From Pure Flix, "I'm Not Ashamed" tells the true story of Rachel Joy Scott, the first student killed in the Columbine High School massacre in 1999. While Rachel's life was tragically cut short at the age of 17, her testimony of courage undying faith continues to inspire people today.
Based on the honest and heartfelt journals and pictures Rachel left behind, "I'm Not Ashamed" has encouraged audiences of all ages to live for Jesus and stand for the truth - whatever the cost.
Reads the film synopsis: "'I'm Not Ashamed' is a hope-filled reminder that when we put our lives in God's hands, we can make a world of difference." The film stars Masey McLain as Rachel and Sadie Robertson of "Duck Dynasty" fame as her cousin Charity, the person responsible for her conversion to Christianity. Other stars featured in the film include Ben Davies, Korie Robertson, Jaci Velasquez, and Jennifer O'Neill.
Rating: PG-13
Cast: Masey McLain, Ben Davies, Cameron McKendry
Director: Brian Baugh
Genre: Biographies, Drama, Inspirational, Faith