Best Family Movies on Pure Flix: Tips for Protecting Your Kids in an X-Rated Culture
Sponsored by Pureflix

Protecting your child from the sex, language, and violence prevalent in today's media can sometimes seem like a losing battle. Unfortunately, much of the content put out by Hollywood -- even "G-rated" or "family friendly" films -- directly contradicts what Christian parents try to teach their children at home.
According to statistics, children between the ages of two and 18 spend an average of almost five-and-a-half hours a day at home watching television, playing video games, surfing the Web or using some other form of media. While such platforms are relatively new, extensive research shows that media undeniably affects children's cognitive, emotional and social development.
From iPads and mobile phones to computers and TV screens, technology is ubiquitous, and there's no denying it's become a huge -- and unavoidable -- part of the culture. As parents, we all have that innate desire to protect and provide for our kids, but avoiding technology altogether is not a realistic option.
How do we teach our children to engage with culture without risking exposing them to X-rated content?
Scottsdale-based PureFlix.com, an on-demand, faith-based entertainment and distribution company, addresses this very concern.
Commonly referred to as the Christian alternative to Netflix, HBO and Hulu, Pure Flix is the perfect streaming service for viewers who are looking for quality content with a spiritual message. With thousands of titles -- and new ones added all the time -- Pure Flix offers drama, comedy, kids and action films and TV, as well as a slew of original series. Every option available on PureFlix.com is uplifting, encouraging, and entirely safe for the whole family.
For a full month, PureFlix.com is entirely free. After 30 days, the service is competitively priced at $10.99 per month or $99.99 for an annual subscription. It's available on your computer or mobile device app and is also accessible on Roku, Google Chromecast, and Amazon FireTV, and Apple TV.  Become a member of PureFlix.com today -- you won't regret it. 
PureFlix Helps Parents Protect Children from the Sex, Violence, and Language Commonly Seen in Today's Media
A recent study of TV violence found that nearly 2/3s of all TV programs contain violence -- and children's shows contain the most violence. Much of the violence is portrayed in a positive light, and the perpetrators of violence go unpunished. In turn, studies have found that children who watch more TV are more likely to be aggressive, especially immediately after watching violent programs.
When you skim the children's movies, documentaries, and TV series available on PureFlix.com, you don't have to wonder if some of the options might include content unsuitable for children. There's no dirty jokes, sexual innuendo, or unexpected swear words hidden in the material that will cause you to hit the "mute" button. Instead, each option available is full of positive, biblical lessons including selflessness, generosity, kindness, and respect.
Some great options available for children on PureFlix.com include: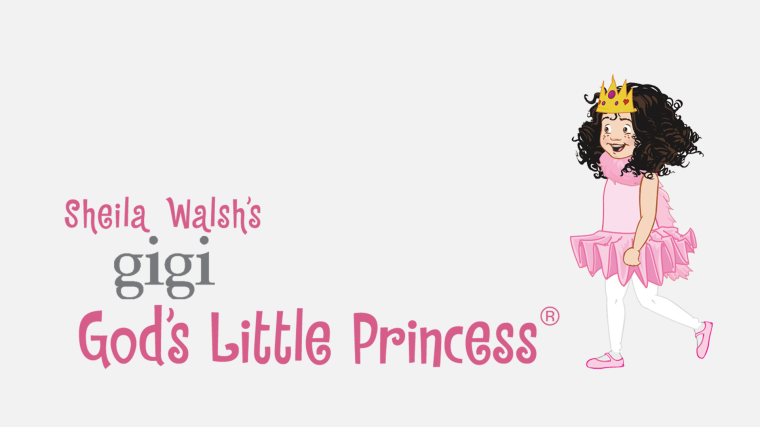 GiGi, God's Little Princess
Introducing Gigi, an adorable, self-assured little girl who just knows she's a princess--and always has! Watch Now
"Best Friends"
12 "furever friends" who show us all the true meaning of love. Watch Now
"The Amazing Bible Series"
The Bible comes to life for kids through catchy songs and relevant stories, in this buoyant animated program. Watch Now
"Baby Geniuses & The Space Baby"
An alien baby crash lands on Earth; the Baby Squad tries to prevent the evil Moriarty from taking over the universe. Watch Now
"Jack and the Beanstalk"
Jack climbs the magic beanstalk to recover the fabled Harp of Destiny from the evil Giant who lives in the sky. Watch Now
PureFlix Provides Thousands of Options Perfect for Movie Night
Plenty of studies prove the importance of spending time together as a family. Doing so gives children an opportunity to model their parent's behavior while also giving parents the opportunity to observe and learn about the child's strengths and weaknesses in order to better guide them.
One great way to spend time together is family movie night. Enjoying a giant bowl of popcorn and a family-friendly film together is a great way to build intimacy, strengthen familial bonds, and spark important conversations.
PureFlix.com provides thousands of options that are perfect for movie night. Here are just a few:
"Amazing Love"
When conflict erupts during a youth group camping trip, a pastor shares the story of Old Testament prophet, Hosea, to calm the waters. A beautiful tale with flashbacks to the ancient story, "Amazing Love" is a modern rendition of a Bible story your whole family will enjoy. Watch Now
"Saints and Soldiers"
In December of 1944, Hitler's armies round up American soldiers after the Battle of the Bulge to lay siege on them in open fire. Corporal Nathan Greer and Sergeant Gordon Gunderson are able to escape the massacre through the nearby woods. Without any supplies, they must make it back to allied territory. Watch Now
"God's Not Dead 2"
"God's Not Dead 2," the sequel to the popular 2014 film, tells the story of a high school teacher (Melissa Joan Hart) who finds herself in legal trouble after answering a student's (Hayley Orrantia) question about Jesus. When Grace refuses to apologize, the school board votes to suspend her and threatens to revoke her teaching certificate. Forced to stand trial to save her career, Grace hires young lawyer Tom Endler to defend her in court, and as the battle escalates, the help of the ACLU is enlisted, whose representative decides to "prove that once and for all, God is dead." Watch Now
"A Strange Brand of Happy"
After falling for his life coach, Joyce, David learns he's not the only one vying for her attention. To prove his love, he agrees to go to Joyce's open mic night about the existence of God. But what he doesn't expect is the direction it takes him. Watch Now
"Do You Believe?"
Produced by Pure Flix, "Do You Believe?" focuses on multiple different lives that intersect on the streets of Chicago, including a pastor who re-examining his faith, a veteran suffering from posttraumatic stress disorder, and a gang member who is fighting against belief. The characters' stories connect in a way that reveals the "redemptive power of the cross." Watch Now
"No Greater Love"
Jeff and his young son were abandoned by his wife 10  years ago. Back to the present, we see Jeff's struggle to forgive her when she comes back into his life in an unexpected way. Will their family come back together or will her act of abandonment have permanent consequences? Watch Now
"October Baby"
When a college freshman faces an unexpected identity crisis, she takes a road trip with her misfit friends to discover the truth about her past. Watch Now
PureFlix Offers Bingeable Series Safe for the Whole Family  
A survey by Deloitte found that nearly three-quarters—73%—of Americans binge-watched videos, either on TV or another device, including 90% of US millennials. And 38% of those millennials also said they binge-watched pretty much every week.
Sometimes, curling up on the couch and powering through numerous episodes of your favorite TV-show is exactly what the doctor ordered. Why not binge-watch something that will inspire and uplift your spirit? PureFlix.com provides a number of great options including:
"Hitting the Breaks"
A playful Pure Flix Original about a race driver who when pushed into retirement moves his family to a small town full of the most lovable characters you have ever met! Watch Now
"The Little Rascals: Best of Our Gang"
This series of delightful short films features a diverse crew of children who rely on their wits - and each other - to get through life. Watch Now
"Malibu Dan the Family Man"
This 13-episode Pure Flix original series starring David A.R. White follows Dan Marshall as he juggles his home life with wife and daughter and the demands as co-host of the pre-dawn talk show "Good Morning, Malibu." Each hilarious, inspirational episode is under 30 minutes long, so it's prime for binging on family movie night! Watch Now
"Hilton Head Island"
Traditional values and spiritual faith meet the challenges of personal ambition in the high-powered world of network television. Watch Now
"The Encounter"
Get your adrenaline and your faith flowing with this Pure Flix original series about an authoritative, mysterious figure known only as 'The Man.' Watch Now
"Sherlock Holmes Collection"
Tales of an iconic British private detective who uses his keen reasoning and observation skills to crack confounding cases. Watch Now
PureFlix Offers Educational Material to Complement Your Child's Academic Experience
Learning doesn't need to be boring. From historical documentaries to scientific and "how-to" films, PureFlix provides plenty of options for every learning style. Even better -- these films, documentaries, and series tackle each subject from a biblical perspective, so you don't have to worry about your children being exposed to ideas and values that don't line up with your family's beliefs.
PureFlix.com also offers an entire library of homeschool curriculum, entirely free for the first month. Bring your homeschool lesson plans to life with engaging documentaries, movies, and series you can watch anywhere.
A few great options include:
Dr. Martin Luther King Jr: A Historical Perspective
This comprehensive and authorized documentary traces King's life and the development of his philosophies, set against the backdrop of the Civil Rights movement. Watch Now
Our Fascinating Universe
Be astounded by God's creation of the universe with leading scientists and theologians. Watch Now.
Drive Thru History
This illuminating, entertaining series explores places where Christianity took root centuries ago and visits the settings of key events from the Bible. Watch Now
The Ultimate Civil War Series
This engrossing documentary comprehensively examines one of the darkest periods in American history, highlighting its major events and personalities. Watch Now
Inside Things
The basic nuts and bolts of how things work are explained simply by exploring the natural world as well as the man-made inventions that we come into contact with every day or across our lives. Watch Now
PureFlix Brings Real-Life Stories of Faith and Courage to Life
Many heroes of the faith are unsung in secular culture, while individuals who are less-than-ideal role models for our kids are glamorized. PureFlix.com provides a number of original movies that bring real-life stories of faith, courage, and perseverance to the big screen, from "I'm Not Ashamed," the story of the first victim of the Columbine High School massacre, to "Joni," the inspiring story of Joni Eareckson Tada. These stories not only spark important conversations, they teach our kids important life lessons that will impact them forever.
Here are a few options:
"Joni"
After a traumatic diving accident, one young woman finds strength in her faith to carry her through. Watch Now
"I'm Not Ashamed"
Based on the inspiring, powerful true story and journal entries of Rachel Joy Scott - the first student killed in the Columbine High School shooting. Watch Now
"Newton's Grace"
Newton's Grace is the true story of a real "Prodigal Son," the story of miraculous forgiveness and change that lies behind the powerful words of one of the world's most beloved hymns. Watch Now
"Undaunted"
Undaunted is the true story of how Josh McDowell set out to prove Jesus Christ never existed but ended up on a journey that brought him face to face with God's love and transforming power. Watch Now
"End of the Spear"
"End of the Spear" is the story of Mincayani, a Waodani tribesman from the jungles of Ecuador. When five young missionaries give their lives for their beliefs in 1956, a series of events unfold to change the lives of not only the missionaries' families, but also Mincayani and his people. Watch Now
"Alone Yet Not Alone"
Based on a true story, two sisters are forced to embark on a journey of faith that will lead them through the darkness of war into the light of freedom. Watch Now
"94 Feet"
An industry that has sustained a town for more than 100 years is closing its doors. A family, who has been the cornerstone of the community, has given up. The only thing that can save the dying little town is an unspeakable tragedy. Watch Now