5 Best Christian Movies to Watch Online on a Slow Afternoon
Brought to you by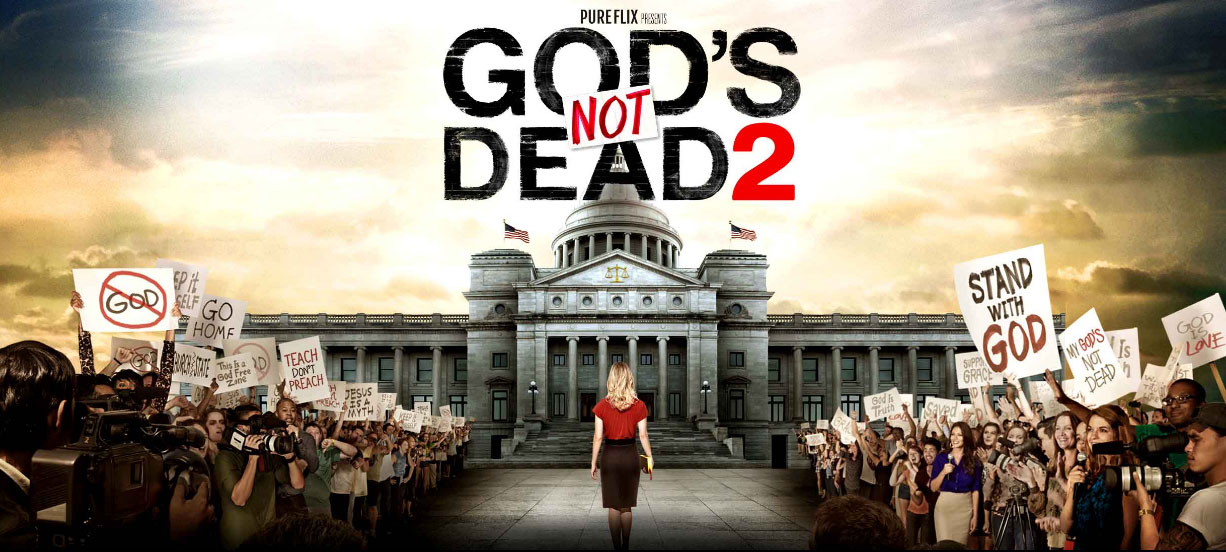 The Christian movie scene just keeps getting better and the best part is, many releases are available to stream online.
So if you've got a spare afternoon, why not stay home to catch one of these awesome faith-based movies. Better yet, some of the films on this list you can watch for free using PureFlix.com 1-month free trial.
Riding high on the success of the original hit movie, God's Not Dead, the sequel is just as riveting, as high school teacher Grace Wesley discovers the price she will have to pay for speaking the words of Jesus in class. If you've been reading the news, you'll know the plot is anything but a made up story as many real-life Christians are fighting for their faith in courts across America. Great story, great acting; this is well worth a watch.
Watch it here: https://pureflix.com/videos/910512195756/watch
2. Hacksaw Ridge
This Mel Gibson-directed action movie follows the real-life story of Desmond Doss, a soldier in World War II who refused to bear arms. He endured the ridicule and abuse of fellow soldiers to stand by his Christian convictions and went on to win the Congressional Medal of Honor after saving the lives of 75 men in the Battle of Okinawa without firing a single shot. Gibson doesn't try to cover up the faith elements but as the movie tries to stay as close to the real life events as possible, be prepared for suspense and violence.
3. The Resurrection of Gavin Stone
Gavin Stone is a former child star whose big head isn't allowing him to accept that his star is definitely waning. When he finds himself on the wrong side of the law, he ends up having to serve community service at a church. He might not be a Christian but with all that acting experience, he can't resist trying out for the lead role in the church's annual Passion Play with hilarious results. There are plenty of laughs in this comedy movie, but also a powerful story of redemption, acceptance and new beginnings.
Watch it here: https://www.amazon.com/Resurrection-Gavin-Stone-Brett-Dalton/dp/B06Y1T1M95
4. Silence
This Martin Scorsese-directed movie follows the story of Jesuit missionaries to Japan and the horrific persecution they and the first Japanese Christians suffered. It is heart-wrenching and difficult to watch, but if ever there were a movie to put our own sufferings for the Lord into perspective, this is it.
5. I'm Not Ashamed
Rachel Joy Scott was a devout Christian teenager who loved Jesus and was ready to give her all for Him. She was also the first student killed in the Columbine massacre. This beautiful movie tells the story of her faith and the difference we all can make when we leave everything up to God.
Watch it here: https://pureflix.com/videos/920989251752/watch
Pure Flix, the company behind the 60-million-dollar film "God's Not Dead," has an online streaming service at PureFlix.com. The On Demand streaming service provides thousands of family-friendly and faith-based titles and is offering a FREE, one-month trial! Click here to sign up now: www.pureflix.com.