10 Uplifting, Clean Movies Perfect for Date Night
Brought to you by
The kids are in bed, and you and your spouse are excited for a quiet night cuddling on the couch, enjoying a film together. Unfortunately, most of the options available on popular streaming services are filled with content that leave you awkwardly reaching for the remote. Instead of resorting to a children's movie -- your only "clean option" -- you turn off the TV, discouraged. You wonder: Why aren't there more uplifting films for adults?
Luckily, PureFlix.com addresses this very need. The platform, free for an entire month when you sign up at pureflix.com, offers thousands of titles that are not only powerful and thought-provoking, they're full of positive content that won't leave you feeling disgusted.
This time, you and your spouse can enjoy a movie together without worrying about exposing yourselves to negative content. Here are ten titles to get you started!
Saints and Soldiers
In December of 1944, Hitler's armies round up American soldiers after the Battle of the Bulge to lay siege on them in open fire. Corporal Nathan Greer and Sergeant Gordon Gunderson are able to escape the massacre through the nearby woods. Without any supplies, they must make it back to allied territory. Watch Now
Caged No More
It's a grandmother's worst nightmare: Two of her granddaughters have been kidnapped. With only a forgotten laptop as a clue, she enlists the help of family members and fascinating global hunt ensues...Watch Now
October Baby
When a college freshman faces an unexpected identity crisis, she takes a road trip with her misfit friends to discover the truth about her past. Watch Now
The Light of Freedom
In 1861, President Lincoln called for 75,000 men to join the Union Army. But another battle has been raging for decades—the fight for freedom waged by the Underground Railroad. This inspirational family film will both educate and entertain as it encourages you to stand for the freedom of every person. Watch Now
I Am Potential
A heartwarming story about a father's journey to help his blind and wheel-chair bound son to overcome impossible odds and allow the world to see his God-given potential. This inspirational movie is based on the true story of Patrick Henry Hughes. Watch Now
What If...
What if Ben Walker had chosen a different course for his life? What if he had followed God's calling? Watch Now
I'm Not Ashamed
Based on the inspiring, powerful true story and journal entries of Rachel Joy Scott - the first student killed in the Columbine High School shooting. Watch Now
Come Before Winter
The true story of two longtime foes of Adolf Hitler; propagandist, Sefton Delmer and Pastor Dietrich Bonhoeffer, two men who helped bring an end to the Third Reich. Watch Now
Nowhere Safe
Due to internet bullying, Ashley and her mother begin life in a new town and school. Romantic interests and an eccentric history teacher give Ashley strength to overcome. Watch Now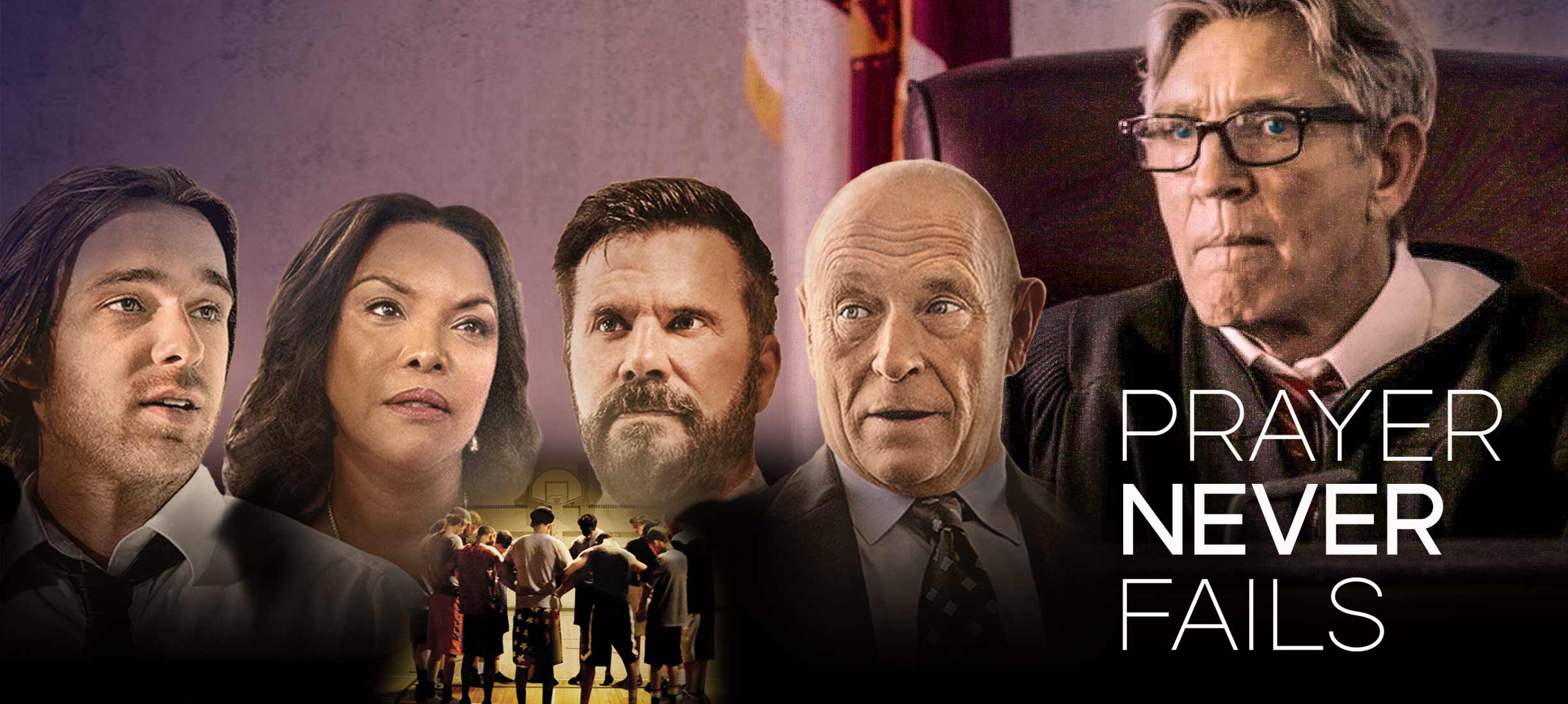 Prayer Never Fails
A record-setting high school basketball coach risks his career for a player in need in this gripping legal drama. Watch Now